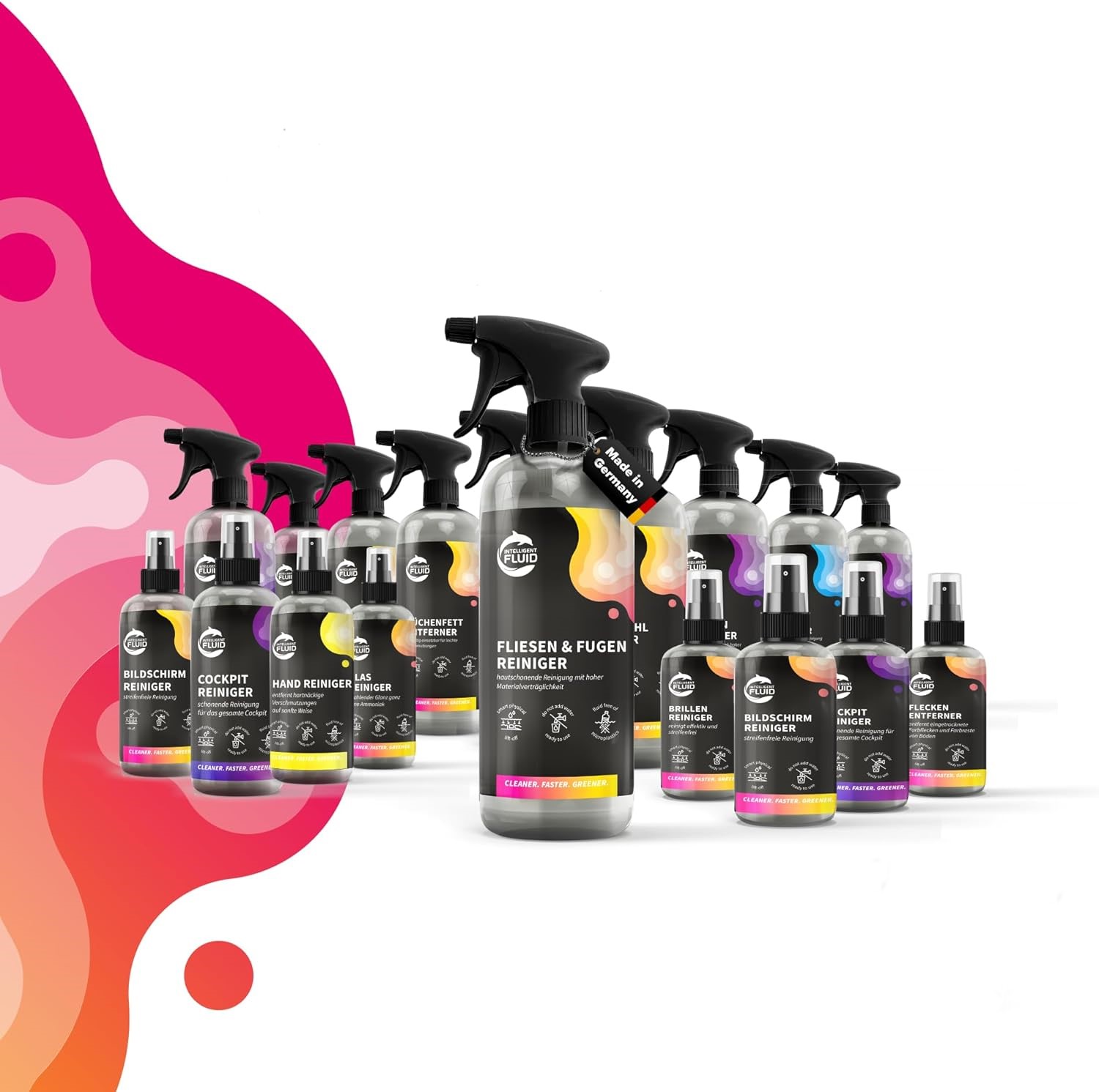 Intelligent fluids: Introducing our new consumer line
As we progress on our path towards more sustainable cleaning processes, we are excited to introduce intelligent fluids cleaning solutions customized for everyday consumers. These solutions exemplify our steadfast commitment to delivering exceptional performance while upholding environmental responsibility.
Intelligent fluids' online platform for sustainable cleaning
Beyond revolutionizing industrial cleaning, our mission extends to democratizing sustainability for a broader audience. Recognizing the growing demand for accessible, eco-friendly technology and spurred by our existing customers' needs, we proudly introduce our consumer-focused line. Our esteemed products, renowned for exceptional performance and sustainability, are now easily accessible through our dedicated online platform at https://intelligent-fluids-shop.de/ and the convenience of Amazon.
This expansion represents more than a mere business initiative. It signifies a substantial leap toward transforming the Fast Moving Consumer Goods (FMCG) industry. By making our cleaning products, which combine high performance and sustainability, accessible, we aspire to inspire a widespread shift towards environmentally conscious choices.
Eco-conscious cleaning solutions for every household
Our commitment to progress remains unwavering. Continuously expanding our product line, we offer a comprehensive range of high-performance, eco-friendly solutions across six distinct categories. These include cleaning agents tailored for household use, car care, office maintenance, home & garden, camping & outdoor activities, and specifically curated solutions for hunting and firearms care. Empowering individuals to adopt sustainable practices is at the heart of our vision for a cleaner, greener world.